PetE 7999 Seminar speakers to visit in November
We have a wonderful lineup of presenters for the PetE 7999 seminar course, which is a required course that is attended by all our graduate students. The weekly course is offered on Fridays from 3-4:20p in 1253 in Patrick F Taylor Hall. There is a social for the students each week, wherein a variety of foods are offered. Graduate students are encouraged to stay and socialize with the seminar speakers.
Dr. Manika Prasad visited on November 2nd from Colorado School of Mines to present her work. Receiving her PhD in geophysics from the University of Kiel, Germany in 1990, her research focuses on attenuation, energy loss mechanisms and velocity dispersion in dry and fluid saturated sands. She has worked at CSM as an Associate Professor in the Petroleum Engineering Dept since 2007. We were very happy to host Dr. Prasad and show her our campus. (http://inside.mines.edu/fs_home/mprasad/manika.html)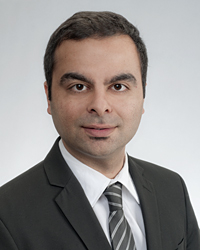 Our November 9 guest is Dr. Amin Gherabati, who received his PhD from LSU in 2013 in Petroleum Engineering and currently works as a Research Scientist Associate-Reservoir Engineer for the Bureau of Economic Geology at the University of Texas at Austin. His research focuses on production performance and mechanism, resource assessment and fluid and reservoir modeling in unconventional plays at BEG. As Dr. Gherabati is our most recent alumnus visiting, we will certainly enjoy reconnecting with him on his visit.
Another alumnus returns on November 16, as we welcome back Dr. Ergun Kuru from the University of Alberta School of Mining and Petroleum Engineering. Dr. Kuru graduated from LSU in 1990 with a PhD from our dept, where he also earned his Masters degree. His research interests are in the Development of Effective Hole Cleaning Strategies for Oil and Gas Well Applications, Turbulent Flow of Newtonian/Non-Newtonian Fluids in Pipes and Annuli, Drilling Optimization, Design and Development of Non-Damaging Fluids for Oil/Gas Well Drilling and Completion and Stimulation Applications. We look forward to hosting Dr. Kuru. https://apps.ualberta.ca/directory/person/ekuru